The Group
---
Over the last 40 years, Fluidmec has become a well-established company in the distribution of hydraulic and pneumatic components of the major brands. Large and immediate availability adds to continuous technical and commercial service and training of advisor.
---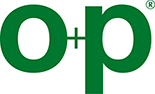 O+P is a leading company in the equipment manufacturing for flexible and rigid hydraulic pipes. Thanks to a large product range and a wide-spread service, the company has been able in only 20 years to enter markets worldwide and is continuously growing.
---
Since 1988 Effegi has been specialized in a niche sector: design and construction of special cylinders and hydraulic power units.
---
Since 2001 Sinde has been specialized in mechanical precision processing and mounting of complete units. Cutting-edge mechinery enable Sinde to supply both mass-produced and unique parts even of large dimensions.
---

Uniseals manufactures lathe-cut and special seals for all industrial sectors, with the aim to grant customers quick, precise and customized service by means of blends specially designed for specific needs.
---
Brescia Hydroservice is specialized in maintaining, servicing and overhauling hydrualic and pneumatic power units and plants.
---
Brescia Hydropower is founded on a 30 years experience background in the realization and design of hydraulic plants and any type of testing system.
---
---
---